Lighting in North Richmond Hills
Interior & Exterior Lights in Colleyville & South Lake
Prewitt Electric offers installation services for indoor and outdoor lighting in North Richmond Hills, Colleyville, and South Lake. We can help you find the right light fixtures for any application, install the lights, wiring, outlets, and switches to provide a complete solution for all your interior and exterior lighting needs. Our friendly and professional electricians customize our services to your needs and preferences while ensuring that all work is completed to the highest safety standards.
If you need new lighting installed, call Prewitt Electric at (817) 934-4277 for quality installations at a competitive price.
Indoor Lighting Installation
The lighting inside your house can serve several purposes, from general lighting to accent lighting that highlights your favorite artwork or collectibles. A cohesive plan includes more than one type of lighting. An experienced electrical contractor can work with you to create a lighting plan to ensure that all your indoor light needs are covered.
Interior lighting plans may include:
Task lighting – This type of lighting focuses light on an area where it is needed. Examples include the kitchen counter where food is prepared, near a desk, or light for reading or working.
Ambient lighting – Ambient light is the general overall lighting in a space. This type of lighting can be provided by ceiling-mounted fixtures, recessed lighting, or chandeliers.
Accent lighting – These lights focus light on something that you want to draw attention to, such as a painting, collectibles, or architectural features that you want to highlight.
Once you have decided where you need lighting in North Richmond Hills, the next step is to select the light fixtures that will work best for you. Things to consider include the color and style of the fixtures, cost, and energy efficiency. In addition to the fixtures, you may need new light switches installed.
Hear From Our customers Read Our Reviews
"I am so thankful and will definitely recommend to family and friends!"

- Carol M.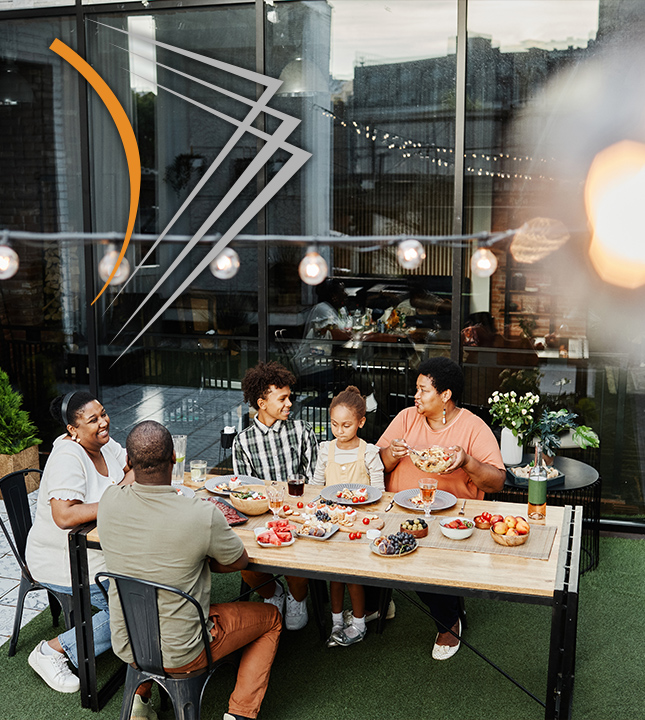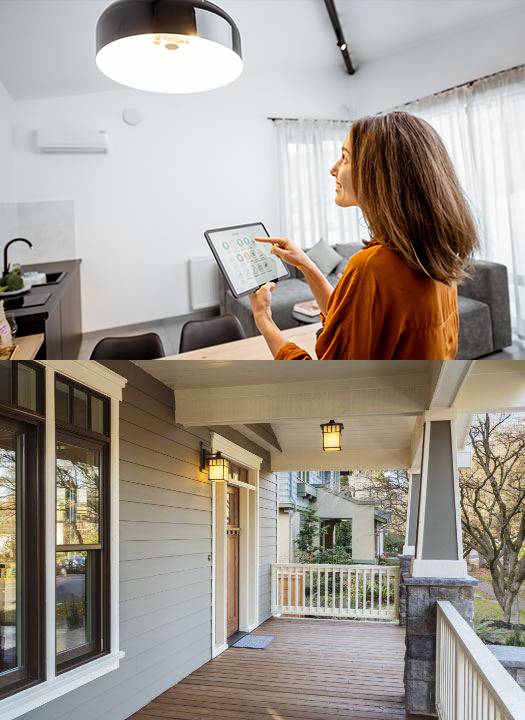 Outdoor Lighting For Safety & Ambiance
Like the lighting inside the house, outdoor lighting can serve a variety of purposes. Exterior lighting allows us to find our way safely in the dark, illuminates your patio, provides security, and enhances curb appeal at night. If you want to spend more time outside in the evenings, you can use lighting to create the right atmosphere for evening entertaining.
Popular outdoor lighting fixtures include:
Floodlights
Spotlights
Motion detector lights
Garden lighting
Path lighting
Patio lights
String lights
Step lights
Installing new light fixtures outdoors will require running electrical wiring to the outlets, light switches, and additional circuits may need to be added to your panel. Your electrician can help you select the right outdoor light fixtures and provide any necessary electrical work to complete the installation.
Call For a Free Estimate
The cost of lighting installation can vary widely, depending on the type of fixtures you choose and any electrical work needed to complete the job. There are options for indoor and outdoor lighting in North Richmond Hills to suit every need and budget. We are happy to walk you through the options, determine the work that is needed to get the job done right and provide a free quote for your lighting installation.
Please contact us at (817) 934-4277 to request a free estimateand schedule your lighting installation.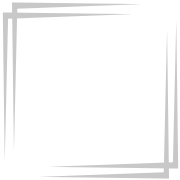 If It Can Shock You, We Can Do It. Call Prewitt! Ready to Get Started?